Author Visits
During my traditional school visits, I present a variety of fun, educational programs connected with a number of different topics for various age-groups.

I can provide workshops and programs about writing poetry, researching and writing nonfiction, and the process of writing a book and getting it published.

I can also provide curriculum-compatible programs connected to natural sciences (wolf behavior, life cycle, role in Nature) and social studies (Civil War, American Revolution, history of Chicago).

My fee is $400 for up to 4 presentations, plus travel expenses for travel to locations outside my local area. Adjustments can be made for shorter visits.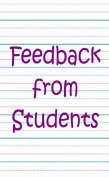 Scotti Cohn